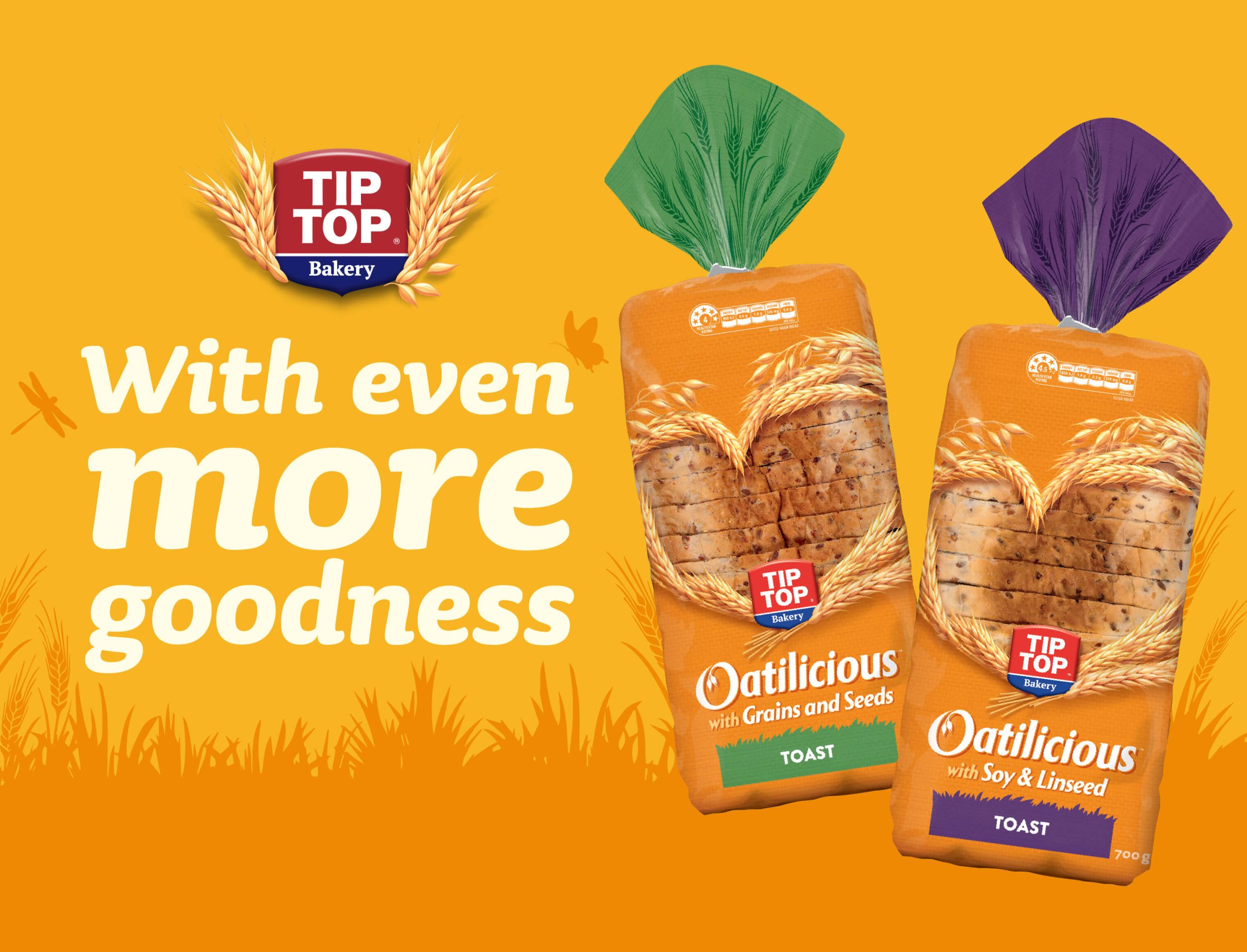 NEW to the Tip Top Oatilicious Range
Tip Top Oatilicious now has an option WITH THE BITS. The wholegrain goodness of oats is now superpowered with two news products; Oatilicious with Grains & Seeds and Oatilicious with Soy & Linseed. Grab a loaf and give it a try today.
Keeping things fresh
Keeping things fresh
Our Tip Top® Bakery works full steam to provide Kiwis with the freshest bread just the way you like it; super soft to cradle a fresh whitebait fritter, packed with natural protein for super-active kids, or deliciously blended with coconut and cranberry. Our bakers are always looking for new ways to tempt your tastebuds.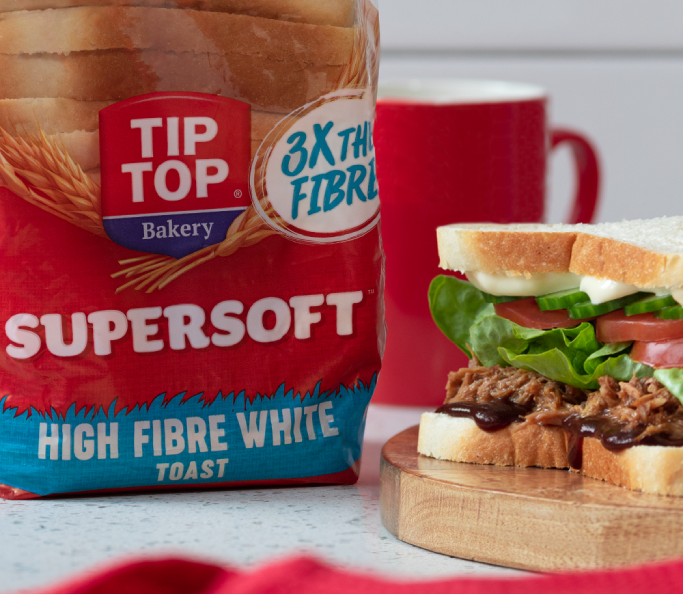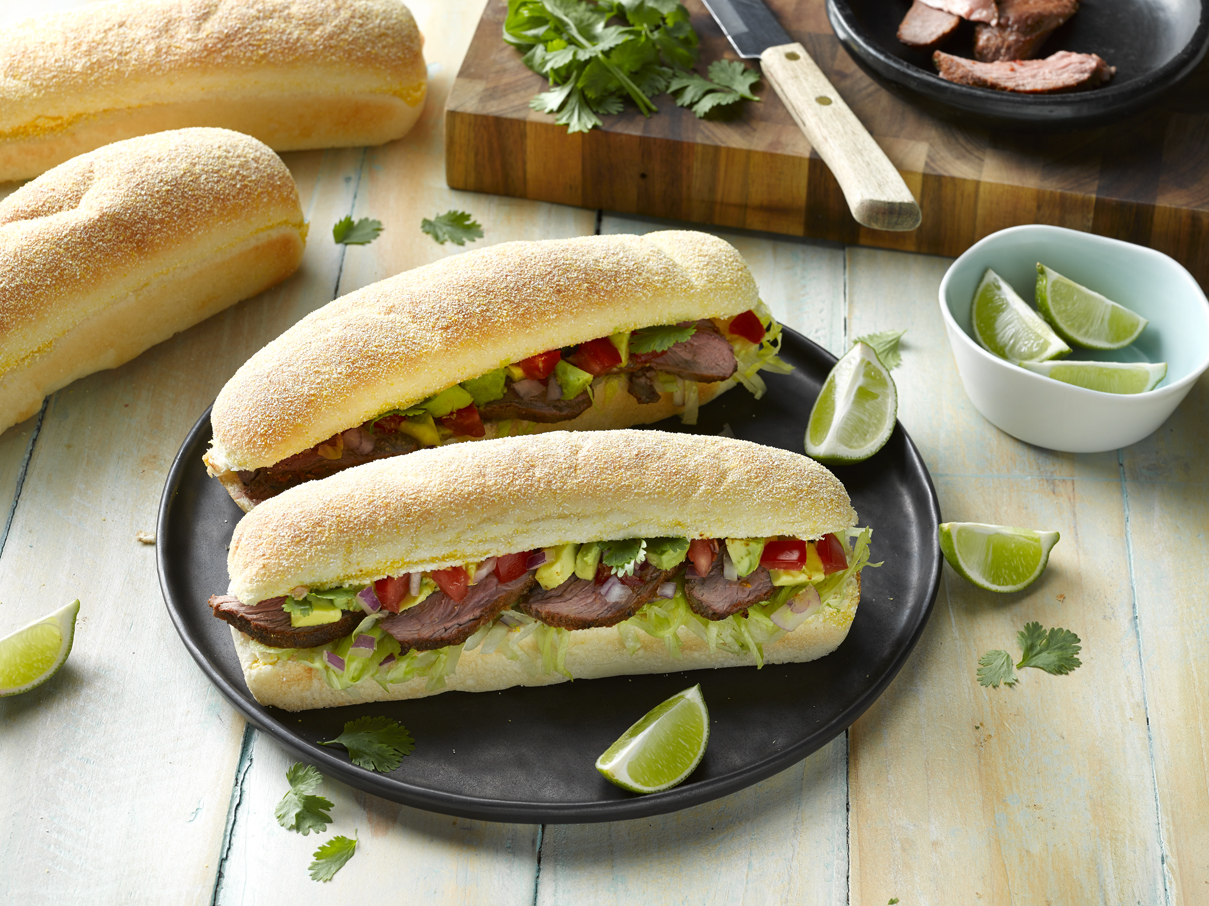 Health Star Ratings
Health Star Ratings
The Health Star Rating is a voluntary front of pack labelling system that rates the nutritional value of packaged foods. It was developed to provide a quick, easy way to compare similar foods.
Follow the goodness
Follow the goodness
Get inspired with simple, surprising and straight-up yum ideas from our Tip Top® bakers, and devoted home bakers around the globe. Plus be the first to hear about our freshest batches of bread and competitions.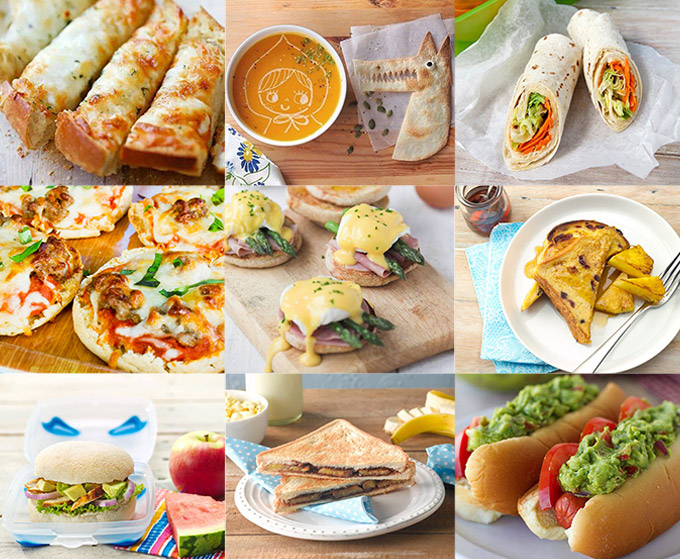 Thai Fish Burger with Kumera chips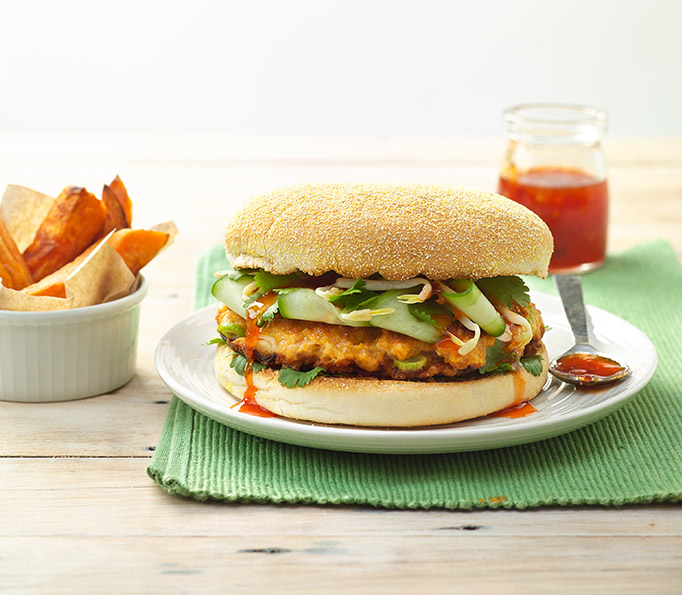 View recipe
Ricotta Banana and Honey on Toast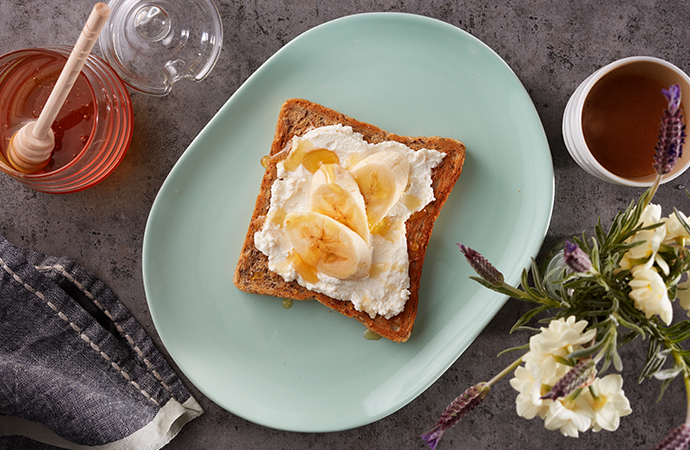 View recipe
Cheesy-Mite Roll Ups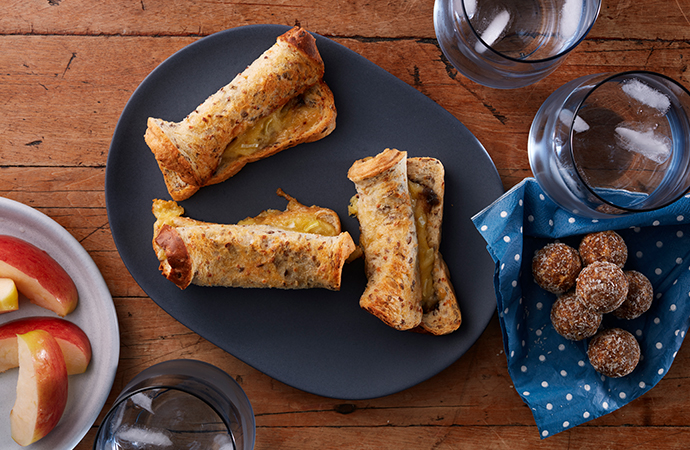 View recipe