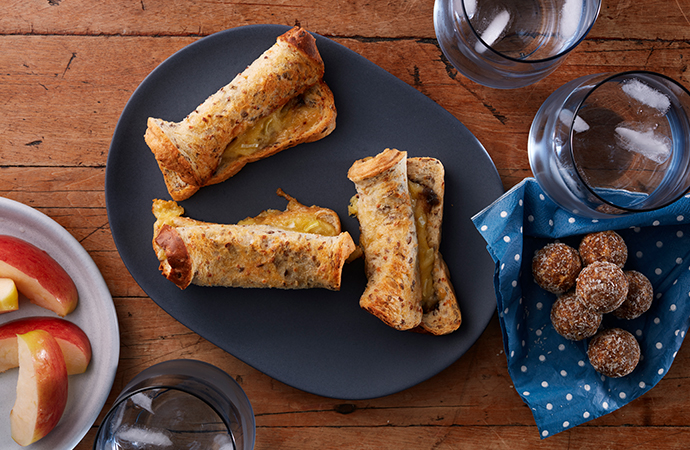 Cheesy-Mite Roll Ups
Ingredients
6 slices Goodness Grains Soy and Linseed Bread
2 teaspoons marmite/vegemite
1 cup grated tasty cheddar cheese
2 tablespoons finely chopped onion
1 egg, lightly whisked
1 tablespoon butter, softened
Method
Preheat the oven to 180°C.
Arrange the bread on a board.
Lightly spread the marmite over each bread slice.
In a bowl combine the cheese, onion and egg, mix well.
Spread the egg mixture over the bread slices and then roll into logs.
Arrange the rolls on a tray nestled in together so that they don't unroll during cooking.
Dot each roll with butter.
Bake for 15 minutes, turning at times, until the bread is golden and the filling set.
Makes 6 Rolls.