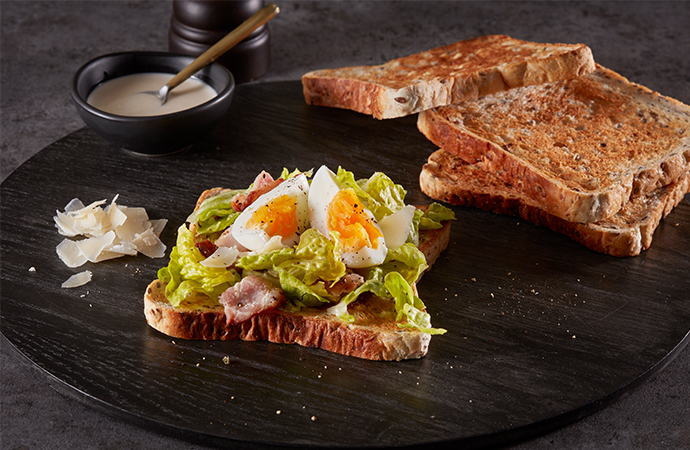 Caesar Salad Sandwich
Ingredients
2 eggs
2-3 slices streaky bacon
3-4 small cos lettuce leaves
¼ cup shaved Parmesan cheese
2 tablespoons Caesar salad dressing
4 slices Goodness Grains Soy and Linseed bread
Method
Cook the eggs in a saucepan of boiling water for 8 minutes.
Drain, cover with cold water and peel.
Quarter the eggs.
Pan fry or grill the bacon until crisp. Sit on a paper towel to drain off any excess fat and then roughly chop.
Tear the lettuce leaves into small pieces, place in a bowl with the Parmesan cheese and bacon.
Toast the bread until golden.
Arrange the salad on two of the bread slices.
Pop egg slices on top of the salad and drizzle with dressing.
Cover with remaining toast slices and serve.
Serves 2.