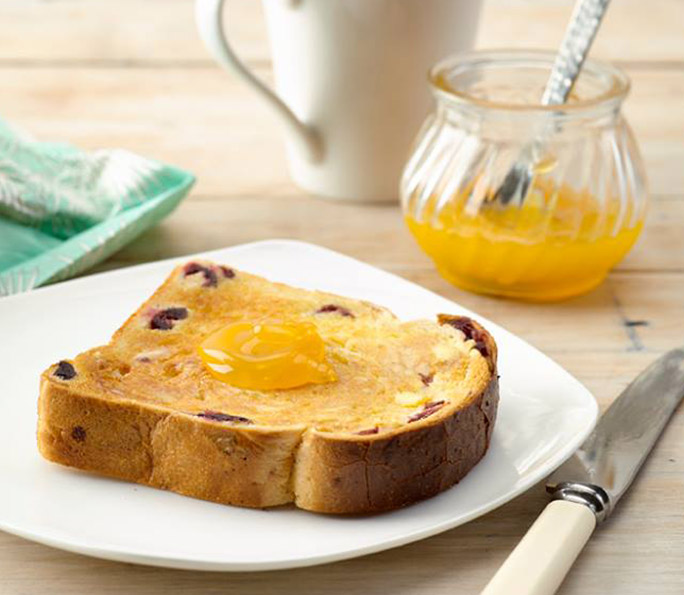 Tip Top Cranberry & Coconut Loaf with Lemon Curd
Method
1. Combine ¼ cup lemon juice, grated rind of 1 lemon with 50g unsalted butter and 1/3 cup of sugar in a small saucepan.
2. Stir over a gentle heat to dissolve the sugar.
3. Add a lightly whisked egg and continue to cook over a gentle heat stirring constantly until the mixture thickens.
4. Pour the mixture into a clean jar, cover and refrigerate.