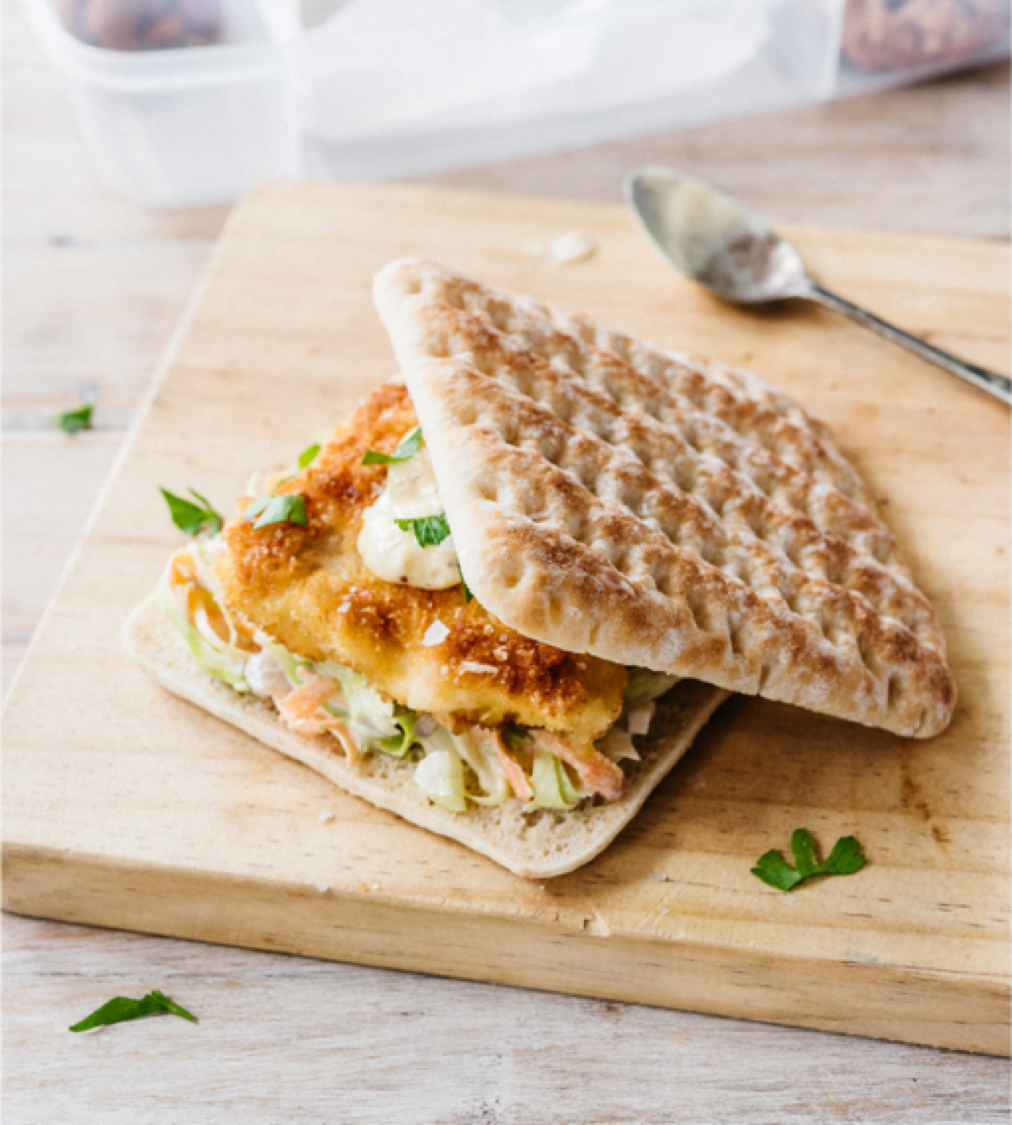 Chicken Schnitzel and Slaw Sandwich Thins
Ingredients
2 chicken breast, skinless and boneless
¼ cup flour seasoned with salt and pepper
1 egg, lightly whisked
½ cup panko crumbs (or regular toasted breadcrumbs)
2 handfuls shredded cabbage
1 medium sized carrot, grated
½ stalk celery, finely sliced
½ red onion, finely chopped
¼ cup mayonnaise
1-2 tablespoons olive oil
4 Tip Top Sandwich Thins
4 tablespoons aioli
¼ cup chopped parsley
Method
Slice each chicken breast in half horizontally.
Place the flour, egg and crumbs in separate shallow bowls. Coat each chicken slice with flour and then dip in egg and finish with the crumbs. Refrigerate the crumbed chicken for 15 minutes.
In a bowl combine the cabbage, carrot, celery, onion and mayonnaise then set aside.
Heat the oil in a frying pan over a medium heat and cook the chicken for 5 minutes on each side until golden and cooked through. Drain on paper towels.
Arrange the slaw on half of the Sandwich Thins and then top with chicken and a dollop of aioli. Sprinkle with parsley and cover with the remaining Sandwich Thin.
Serves 4.